$14.99
NZD
Category: Politics | Series: BWB Texts
Few books have had the global impact of Thomas Piketty's Capital in the Twenty-First Century. An overnight bestseller, Piketty's assessment that inherited wealth will always grow faster, on average, than earned wealth has energised debate. Hailed as 'bigger than Marx' (The Economist) or dismissed as 'me dieval' (Wall Street Journal), the book is widely acknowledged as having significant economic and political implications.Collected in this BWB Text are responses to this phenomenon from a diverse range of New Zealand economists and commentators. These voices speak independently to the relevance of Piketty's conclusions. Is New Zealand faced with a one-way future of rising inequality? Does redistribution need to focus more on wealth, rather than just income? Was the post-war Great Convergence merely an aberration and is our society doomed to regress into a new Gilded Age? ...Show more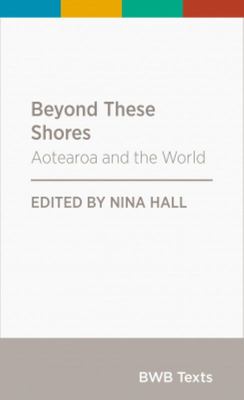 $14.99
NZD
Category: Politics
In recent years, more people are calling for an independent, values-based foreign policy and parties of all political stripes are looking for new ideas to achieve that. This book brings together a diverse group of New Zealanders to outline their visions for New Zealands role in the world. It sparks a co nversation about how we can exercise leadership and influence in the international arena. ...Show more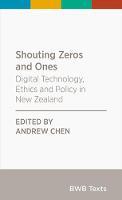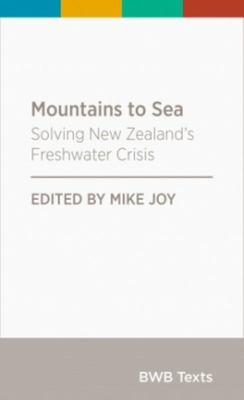 $14.99
NZD
Category: Politics | Reading Level: very good
The state of New Zealand's freshwater has become an urgent public issue in recent years. From across the political spectrum, concern is growing about the pollution of New Zealand's rivers and streams. We all know they need fixing. But how do we do it? In Mountains to Sea, leading ecologist Mike Joy team s up with thinkers from all walks of life to consider how we can solve New Zealand's freshwater crisis. The book covers a wide range of topics, including food production, public health, economics and Maori narratives of water. Mountains to Sea offers new perspectives on this intractable problem. ...Show more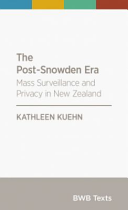 $14.99
NZD
Category: Politics | Series: BWB Texts Ser. | Reading Level: Very Good
Only sustained public pressure can prevent the complicit submission and cultural amnesia that seems to follow every new revelation about surveillance in everyday life. Recent revelations about the nature and extent of global surveillance programmes have shocked many. But what are their implications in t he long-term - and for New Zealand? Mapping New Zealand's role in international intelligence gathering from World War Two to the present day, Kathleen Kuehn asks probing questions about the behaviour of both the state and corporations in our current 'surveillance society'. Ultimately these questions force us to confront the way we value our individual privacy and civil liberties, for - as we often hear - why should any of this matter if we have nothing to hide? ...Show more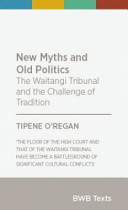 $14.99
NZD
Category: Politics | Series: BWB Texts Ser.
Negotiating a claim before the Waitangi Tribunal can involve troubling challenges to an iwi's legitimacy, sometimes from unexpected places. In this unique behind-the-scenes account of the negotiation of Ngai Tahu's Waitangi Tribunal claim, Sir Tipene O'Regan describes what happened when claims of New Ag e mysticism attempted to undermine traditional whakapapa and academic scholarship. ...Show more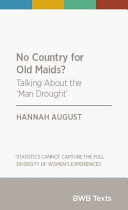 $14.99
NZD
Category: Politics | Series: BWB Texts | Reading Level: Very Good
In 2013, there were over 66,000 more women between the ages of 25-49 living in New Zealand than there were men.  This so-called 'man drought' is a hot topic for journalists and academics alike, who comment on how the situation might affect New Zealand women's chances of finding love.  Yet they rarely st op to ask more than a handful of women whether they're actually bothered by this lack of men.  In this BWB Text, Hannah August does just that, integrating interview material, statistics, science and cultural commentary in order to demonstrate why we need to talk differently about the 'man drought'. ...Show more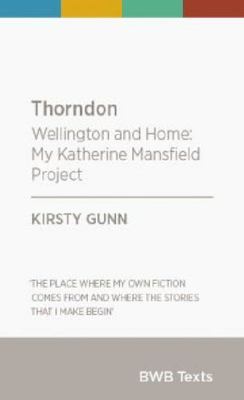 $14.99
NZD
Category: Politics | Series: BWB Texts Ser. | Reading Level: very good
For London-based writer Kirsty Gunn, returning to the city of her birth to spend a winter in a tiny colonial cottage in Thorndon is an exciting opportunity to walk the very streets and hills that Katherine Mansfield left behind on her departure from New Zealand, but later longed to revisit. In this exqu isitely written 'notebook' ('My Katherine Mansfield Project'), Gunn explores the meaning of 'home', both for herself, returning to Wellington after an absence of thirty years, and for Mansfield, whose emotional attachment to the city and her geographically distant family remained a potent imaginative force, spurring some of her finest - and final - work. For Mansfield, Gunn writes, 'home was an instant "go-to" zone for invention and narrative and characterisation and setting'. For Gunn, home is now two places - 'Here and there the same place after all.' ...Show more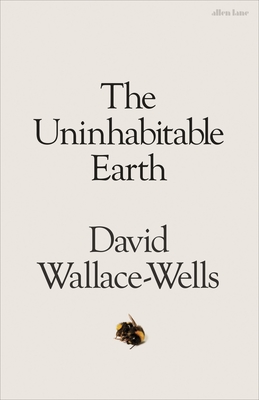 $35.00
NZD
Category: Politics | Reading Level: very good
The signs of climate change are unmistakable even today, but the real transformations have hardly begun. We've been taught that warming would be slow-but, barring very dramatic action, each of these impacts is likely to arrive within the length of a new mortgage signed this year. What will it be like to live on a pummeled planet? What will it do to our politics, our economy, our culture and sense of history? And what explains the fact we have done so little to stop it? These are not abstract questions but immediate and pressing human dramas, dilemmas and nightmares. In The Uninhabitable Earth, David Wallace-Wells undertakes a new kind of storytelling and a new kind of social science to explore the era of human history on which we have just embarked. ...Show more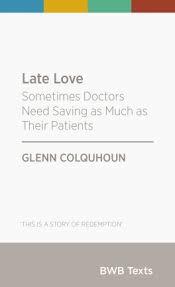 $14.99
NZD
Category: Politics | Series: BWB Texts | Reading Level: Very Good
'Most of the time I have no idea what to do with them or what to say in response to them.' Award-winning New Zealand poet Glenn Colquhoun is also a doctor who works with struggling young people at the margins, painfully aware of the limits of his role. In this BWB Text he offers penetrating insight int o the little he feels he is able to achieve as a GP and youth worker. It is, he says, a song of redemption. 'Doctors are pompous. It is one of our strengths. But when I listen to a patient for any length of time I am reduced. They seem much more expert in their lives than I - and any desire for me to be glib shrinks away.' Colquhoun's account builds to radical proposals for New Zealand's primary health care, designed to reconnect our health system with the more vulnerable and less resourced parts of our society. ...Show more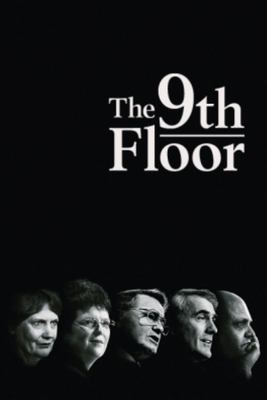 $39.99
NZD
Category: Politics
What does government look like from the ninth floor of the Beehive? The 9th Floor collects together interviews with five former Prime Ministers of New Zealand: Geoffrey Palmer, Mike Moore, Jim Bolger, Jenny Shipley and Helen Clark.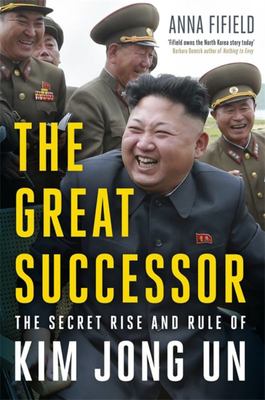 $55.00
NZD
Category: Politics
The Great Successor is an irreverent yet insightful quest to understand the life of Kim Jong Un, one of the world's most secretive dictators. Kim's life is swathed in myth and propaganda, from the plainly silly--he supposedly ate so much Swiss cheese that his ankles gave way--to the grimly bloody storie s of the ways his enemies and rival family members have perished at his command. One of the most knowledgeable journalists on modern Korea, Anna Fifield has exclusive access to Kim's aunt and uncle who posed as his parents while he was growing up in Switzerland, members of the entourage that accompanied Dennis Rodman on his quasi-ambassadorial visits with Kim, and the Japanese sushi chef whom Kim befriended and who was the first outsider to identify him as the inevitable successor to his father as supreme ruler. She has been able to create a captivating portrait of the oddest and most isolated political regime in the world, one that is broken yet able to summon a US president for peace talks, bankrupt yet in possession of nuclear weapons. Kim Jong Un; ridiculous but deadly, and a man of our times. ...Show more