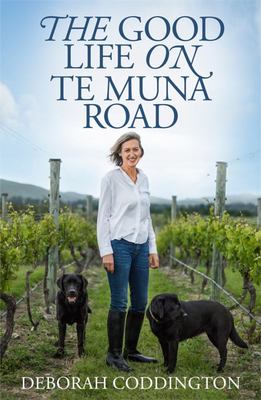 $40.00
NZD
Category: Non Fiction | Reading Level: very good
An engaging, affectionate reflection on life in a small rural community, finding love and making wine. The first time Deborah Coddington lived in Martinborough was in the height of the hippie era, when the old mansion Waiura attracted poets, protesters, novelists, photographers, artists and activists. I t was a counter-culture scene of some privilege and distinction. However the music stopped when, crushed by debts, she and her partner were forced to leave town. Nearly forty years on, with a successful career as a journalist, a stint as a restaurateur and a term in parliament behind her, Deborah returned to Martinborough not quite sure of the welcome she would receive. In this wry, amusing and heart-warming memoir she writes of finding a community full of outstanding and entertaining individuals that demonstrates the can-do, all-in-this-together spirit of provincial New Zealand. Now a good deal wiser and very much in love with her new husband, Colin Carruthers QC, Deborah lays some ghosts to rest, writes movingly about the death of her mother, details the vicissitudes of being a wine grower and shares the joy of life with her beloved animals. Confiding, candid, and generous of heart, this is a tribute to small town New Zealand. ...Show more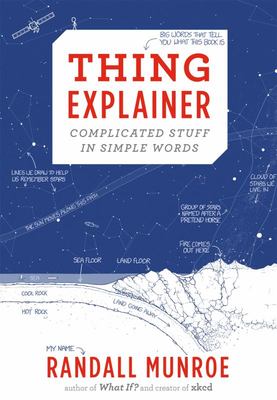 $39.99
NZD
Category: Non Fiction | Reading Level: General Adult
Have you ever tried to learn more about some incredible thing, only to be frustrated by incomprehensible jargon? Randall Munroe is here to help. In Thing Explainer, he uses line drawings and only the thousand (or, rather, "ten hundred") most common words to provide simple explanations for some of the m ost interesting stuff there is, including: food-heating radio boxes (microwaves) tall roads (bridges) computer buildings (datacenters) the shared space house (the International Space Station) the other worlds around the sun (the solar system) the big flat rocks we live on (tectonic plates) the pieces everything is made of (the periodic table) planes with turning wings (helicopters) boxes that make clothes smell better (washers and dryers) the bags of stuff inside you (cells) How do these things work? Where do they come from? What would life be like without them? And what would happen if we opened them up, heated them up, cooled them down, pointed them in a different direction, or pressed this button? In Thing Explainer, Munroe gives us the answers to these questions and so many more. Funny, interesting, and always understandable, this book is for anyone--age 5 to 105--who has ever wondered how things work, and why. ...Show more
$26.00
NZD
Category: Non Fiction
I have to assume that there is a very real chance that Putin or members of his regime will have me killed some day. If I?m killed, you will know who did it. When my enemies read this book, they will know that you know.Reads like a classic thriller, with an everyman hero alone and in danger in a hostile foreign city ... but it?s all true, and it?s a story that needs to be told.LEE CHILDAn unburdening, a witness statement and a thriller all at the same time ... electrifying. THE TIMESA shocking true-life thriller. TOM STOPPARD---In November 2009, the young lawyer Sergei Magnitsky was beaten to death by eight police officers in a freezing cell in a Moscow prison. His crime? Testifying against Russian officials who were involved in a conspiracy to steal $230 million of taxes. Red Notice is a searing expose of the whitewash of this imprisonment and murder. The killing hasn?t been investigated. It hasn?t been punished. Bill Browder is still campaigning for justice for his late lawyer and friend. This is his explosive journey from the heady world of finance in New York and London in the 1990s, through battles with ruthless oligarchs in turbulent post-Soviet Union Moscow, to the shadowy heart of the Kremlin. With fraud, bribery, corruption and torture exposed at every turn, Red Noticeis a shocking political roller-coaster. ...Show more
$16.99
NZD
Category: Non Fiction | Series: Live Well Ser.
With tips and techniques on self-improvement, making choices, cultivation, positive habits, and making space, Be Happy is an easy-to-read, inspirational guide on developing habits for happiness.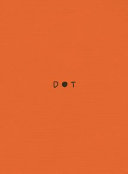 Dot
by Kieran E. Scott
$26.00
NZD
Category: Non Fiction
Are you feeling a little bit (or a lottle bit) anxious?Meet DOT, who's here to help. In this beautiful little hand-drawn book, DOT offers a practical way to comfort and calm anyone anxious, stressed or overwhelmed. For anyone (big or small) who wants to take a moment and some nice, deep breaths.
At the Pond - Swimming at the Hampstead Ladies' Pond
by Ava Wong Davies (Contribution) Esther Freud (Contribution by); Margaret Drabble (Contribution by); Leanne Shapton (Contribution by)
$24.99
NZD
Category: History
Tucked away along a shady path towards the north-east edge of Hampstead Heath is a sign: Women Only. This is the Kenwood Ladies' Bathing Pond. Floating in the Pond's silky waters, hidden by a canopy of trees, it's easy to forget that you are in the middle of London. On a hot day, thousands of swimmers from eight to eighty-plus can be found waiting to take a dip before sunbathing in the adjoining meadow. As summer turns to autumn and then winter, the Pond is still visited by a large number of hardy regulars in high-vis hats, many of whom have been swimming here for decades. In these essays we see the Pond from the perspectives of writers who have swum there. Esther Freud describes the life-affirming sensation of swimming through the seasons; Lou Stoppard pays tribute to the winter swimmers who break the ice; Margaret Drabble reflects on the golden Hampstead days of her youth; Sharlene Teo visits for the first time; and Nell Frizzell shares the view from her yellow lifeguard's canoe. Combining personal reminiscence with reflections on the history of the place over the years and through the changing seasons, At the Pond captures fourteen contemporary writers' impressions of this unique place. Contributors: Ava Wong Davies | Margaret Drabble | Esther Freud Nell Frizzell | Eli Goldstone | Amy Key Jessica J. Lee | Sophie Mackintosh | So Mayer Deborah Moggach | Nina Mingya Powles Leanne Shapton | Lou Stoppard | Sharlene Teo ...Show more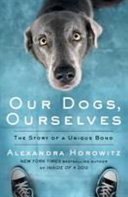 $37.99
NZD
Category: Non Fiction | Reading Level: very good
In this book Alexandra Horowitz examines what's called the 'dog-human bond': examining all aspects of the complexity of this unique interspecies pairing. From her position as a dog scientist, she uses the science of dogs and dog-human interaction to ground a consideration of the various ways that dogs, as a species, reflect us, and how they reflect (sometimes badly, sometimes well) on us. And she goes beyond the cognitive science to consider the culture, laws, and human dynamics that reveal and restrict this bond between two disparate species. Horowitz shows that when each person makes the decision to breed, own, or adopt a dog, we enter into a relationship that will change us. It changes the course of our days: dogs need to be walked, fed, attended to. It can change the course of our lives: dogs weave their way into our lives with their constant silent presence by our sides. There are still many (often non-'scientific') questions that remain unanswered about dogs: about their minds, yes, but especially about living with dogs in our society, and how we can best treat them now and in the future. This books addresses those questions. It is intended for the curious dog owner and science-lover alike, who wants to read good, intelligent thinking on dogs, not overly sentimental but not without heart.  ...Show more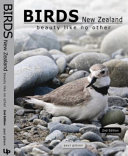 $60.00
NZD
Category: Non Fiction
This new book is uniquely different from anything else on the market and has been fully updated and expanded for 2018. It is no ordinary book, comprising 320 pages of absolute beauty. An extremely appealing book for everyone. Over 300 birds are detailed, there are 700 photographs, and 50 pages of inform ation on subjects like migration, feathers, eggs, flyways, bird photography etc. ...Show more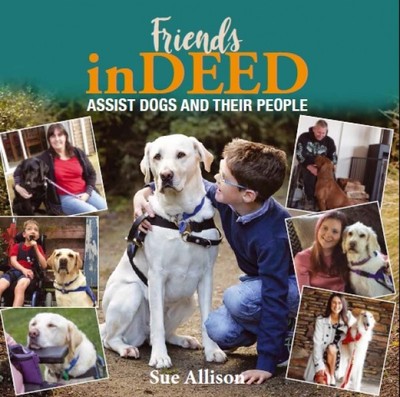 $29.99
NZD
Category: Non Fiction | Reading Level: very good
This book tells the stories of dogs working in assistance roles, helping their human friends when they are most in need. They guide those who cannot see and listen for those who cannot hear. They carry out physical tasks for people with mobility issues, offer emotional support for those struggling to co pe with life's challenges and are the ever watchful companions for those suffering from medical conditions. The dogs in these pages have both saved lives and allowed lives to be fully lived. These are tales of courage and heroism, but above all they are love stories showing the remarkable things that can happen when bonds of friendship run deep. Assistance dogs have undergone intensive training for their roles but are far more than trained assistants. They are Dogs, at once perceptive and heroic, glorious and goofy helping their human friends eagerly and unconditionally. Through a series of 41 inspiring and heartbreaking interviews author Sue Allison reveals the unique bond, the heart-warming and funny moments shared as they negotiate life together. Sue Allison is a journalist and award-winning freelance writer whose work has appeared in many magazines. She is author of Secrets of Small Gardens also published by New Holland. ...Show more
$39.99
NZD
Category: Non Fiction
From 'the most powerful book critic in the English-speaking world' (Vanity Fair) comes an inspiring and beautifully illustrated selection of the life-changing books that none of us should miss 'Why do we love books so much?' For legendary literary critic Michiko Kakutani, books have always been an esca pe and a sanctuary, the characters of some novels feeling so real to her childhood self that she worried they might leap out of the pages at night if she left the book cover open. In Ex Libris, she offers a personal selection of over 100 works of fiction, nonfiction and poetry, with passionate essays on why each has had a profound effect on her life. From Homer's The Odyssey to The Writings and Speeches of Martin Luther King, Jr. and Margaret Atwood's The Handmaid's Tale to Elena Ferrante's Neapolitan Novels, Ex Libris covers a rich and vast range of classics, old and new, that will help build a well-rounded reader and citizen of the world. With gorgeous illustrations by lettering artist Dana Tanamachi that evoke vintage bookplates leafed between Kakutani's inspiring essays, Ex Libris points us to our next great read - and proves an unmissable reminder of why we fell in love with reading in the first place. ...Show more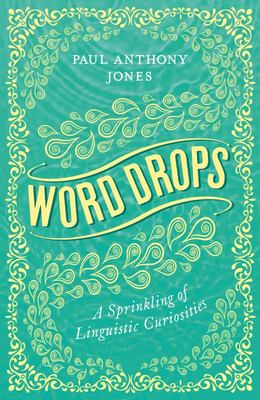 $22.99
NZD
Category: Non Fiction
If you're logofascinated, you are literally spellbound by language. Word Drops is a language fact book unlike any other, its linguistic tidbits all falling together into one long interconnected chain just with each fact neatly 'dropping' into place beside the next. What's more, throughout, footnotes ar e used to give informative and intriguing background to some of the most bizarre facts, covering everything from traditional Inuit games to the origin of the Bellini cocktail, from the precise length of one 'jiffy' to what the Romans thought hoopoe birds ate, and from what to expect on a night out with Dr Johnson to Samuel Pepys's cure for a hangover. Want to know the longest palindrome in Morse code, or who The Great Masticator was? Curious to know what Norwegian steam is, or what a jäääär is? The answers are all here. For all of the logofascinated among us, this is an immensely pleasurable and unpredictable collection that is guaranteed to raise eyebrows (the literal meaning, incidentally, of supercilious). 'Brilliant for anyone interested in the effervescent oddness of English' --Stig Abell ...Show more
$33.00
NZD
Category: Non Fiction
Funny true stories about the everyday dramas that can make or break friendships, cooking, housekeeping and the domestic chaos that always threatens to get the upper hand, written in the tradition of Nora Ephron. 'A glorious account of how the little things of life are, of course, the big things' - Rich ard Glover 'Every failed domestic goddess will rock with laughter.' Shona Martyn My mother wasn't much of a housekeeper. She wasn't much of a cook either, although she tried. She longed to live a more unconventional life. Admirably high-minded, but it meant I never learnt to fold a towel. In these funny, sometimes poignant stories, award-winning feature writer Fenella Souter celebrates the highs and lows of domestic life - from her attempts to run the house like a grown-up, to lessons in good cooking; from accidentally killing her wisteria, divorcing the cat and shirt-fronting bossy tradies, to wondering if the 'hostess gift' is still a thing or why some people have impeccable taste. With their distinctive wit, they will leave you smiling with recognition at the everyday dramas and dilemmas that can make or break friendships and marriages, turn a house into a home, or let chaos get the upper hand. 'Chuck out all your self-help guides to gratitude, mindfulness and finding meaning. This book is all you need.' - Charlotte Wood 'Sweet, wise and very funny.' - Danny Katz   ...Show more