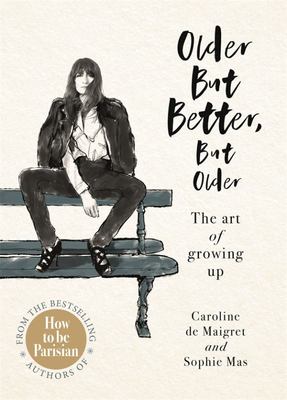 $40.00
NZD
Category: Philosophy and Religion
With playful wit, worldly advice and savvy observation, the bestselling authors of How to Be Parisian tackle the Parisian art of growing up. Caroline de Maigret and Sophie Mas are back to amuse you, saying what you don't expect to hear, just the way you want to hear it. But this time they reveal how the y are modifying their favourite bad girl habits and mischievous mindsets now they are more 'madam' than 'mademoiselle'. These iconoclastic, bohemian Parisiennes advise on love, seduction, fashion and dating as well as family, work, living alone and accepting imperfections. Both poignant and laugh-out-loud funny, this gorgeous, tongue-in-cheek guide astutely illuminates what it means to be a fully-fledged woman.   ...Show more
$21.99
NZD
Category: Children's | Series: I Am
A celebration of love and connection for young readers Susan Verde and Peter H. Reynolds continue their collaboration with the fourth book in their bestselling wellness series. A celebration of love in all its forms, I Am Love asks readers to look inward when they feel afraid. Love allows us to act with compassion and kindness, to live with gratitude, and to take care of ourselves by practicing self-love. ...Show more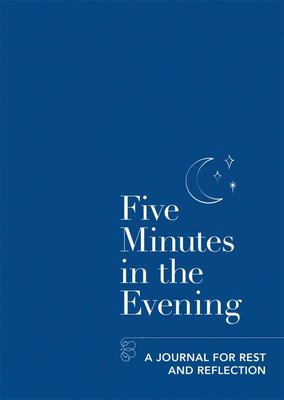 $27.99
NZD
Category: Philosophy and Religion
The evening is a naturally reflective time of the day, when thoughts can end up going round and round in your head, landing on worst-case scenarios and interpretations. Five Minutes in the Evening is a guided journal designed to help you integrate any emotions experienced or discoveries made during the day and reflect on how you are feeling through the practice of journaling. The mere act of putting your thoughts onto paper can slow them down enough to allow you to consider them calmly rather than feeling consumed or overwhelmed by them. The human brain has a tendency to lean toward negative thinking, and so a few minutes of evening journaling is a very helpful tool for developing more positive mental habits. Focusing on gratitude has been shown to increase a person's sense of wellbeing and optimism, and describing the sensations associated with an activity you enjoy, such as how you feel in nature or while chatting to a good friend, offers similar benefits to the activity itself - your body will begin to feel the calm, grounded sensations that you feel in nature, or the sense of connection that you have while talking with a friend. Journaling is an excellent practice for clearing the clutter of your day and your mind. Simply writing down all the to-do lists that are floating around in your head, making you worried, can feel like a great relief. Many of the prompts and practices in this journal are based on the theme of letting go, as so many of us have a natural tendency to hold on to thoughts and mental or emotional baggage that are no longer serving us. In today's busy world, it can also be helpful to dedicate a few minutes at the end of the day to doing less, to allow your energy to settle in preparation for restful sleep and to consider what really matters to you. ...Show more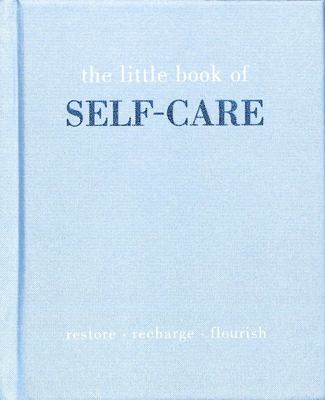 $14.99
NZD
Category: Philosophy and Religion | Series: The\Little Book Of Ser.
"To love oneself is the beginning of a lifelong romance." Oscar Wilde When pursuing your dreams and a joyous, fulfilling life, self-care isn't just beneficial, it's essential. More than just a fad, self-care is a way to nurture the soul, feel secure in your own skin and restore yourself to optimum healt h, both mentally and physically. Despite this, self-care isn't always at the top of everyone's to-do list and often becomes an afterthought in our busy lives. The Little Book of Self-Care shows you how to take time for yourself, keep stress at bay and take control of your mental health. Through restorative tips, positive quotes and inspiring exercises, learn how to untangle your busy life, embrace your wellbeing and fall back in love with yourself. ...Show more
$12.99
NZD
Category: Philosophy and Religion | Series: Little Book Of Ser.
The Little Book of Mindfulness is a pocket-sized guide to help you calm your mind and lighten your spirit. Mindfulness techniques will help you focus on the present, changing the way you think, feel and act by releasing your mind of all that is around you. As a result, you will de-stress and de-clutter your thoughts. In this invaluable book is a collection of inspirational quotes, key research findings, tips for how to get the most out of the practice and a variety of short activities. It can be opened at any page to help you center and balance your mind in a few quick and easy steps. ...Show more
$21.00
NZD
Category: Philosophy and Religion
A prominent Viennese psychiatrist before the war, Viktor Frankl was uniquely able to observe the way that he and other inmates coped with the experience of being in Auschwitz. He noticed that it was the men who comforted others and who gave away their last piece of bread who survived the longest - and w ho offered proof that everything can be taken away from us except the ability to choose our attitude in any given set of circumstances.The sort of person the prisoner became was the result of an inner decision and not of camp influences alone. Only those who allowed their inner hold on their moral and spiritual selves to subside eventually fell victim to the camp's degenerating influence - while those who made a victory of those experiences turned them into an inner triumph.Frankl came to believe that man's deepest desire is to search for meaning and purpose. This outstanding work offers us all a way to transcend suffering and find significance in the art of living. ...Show more
$40.00
NZD
Category: Philosophy and Religion
The Sunday Times Bestseller and New York Times Bestseller. A book of hope for uncertain times. 'Feeling a little blue? Meet the new Winnie the Pooh.' The Daily Mail 'A wonderful work of art and a wonderful window into the human heart' Richard Curtis Enter the world of Charlie's four unlikely friends, di scover their story and their most important life lessons. The conversations of the boy, the mole, the fox and the horse have been shared thousands of times online, recreated in school art classes, hung on hospital walls and turned into tattoos. In Charlie's first book, you will find his most-loved illustrations and some new ones too.     ...Show more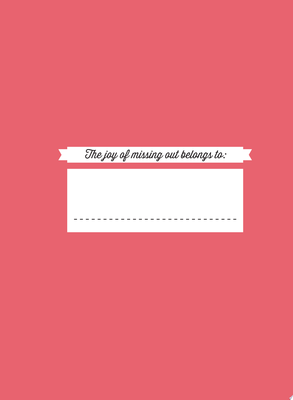 $28.99
NZD
Category: Philosophy and Religion
Discover the perfect idea for a fun night in with more than 350 activities to do with friends, your partner, or alone, all from the comfort of your home.   We've all heard about FOMO (fear of missing out) but now you can make the most of your night in with this must-have bucket list for every homebod y, featuring fun and entertaining activities to keep you pleasantly relaxed and stress-free every time you decide you'd rather not leave the comfort of your home.   This simple list-based guide book includes over 350 things to do to keep your nights in fun for everyone. Featuring advice for entertaining friends (get some snacks and host a game night), spending time with your significant other (put together some homemade pizza and watch a movie or a sports game), or even enjoying a relaxing Friday night at home alone (all you need is a bubble bath and a good book). Whether you're a card-carrying introvert or just a habitual homebody in search of some new ideas and interested in starting a new, more relaxed schedule, these activities are sure to spice up your nights on the couch.   You'll find the perfect idea for your night in--where there's no line for the bathroom and pants are always optional. Celebrate the year of the homebody and discover new ways to recharge and avoid stressful plans (and people) all while remaining comfy, cozy, and content at home. ...Show more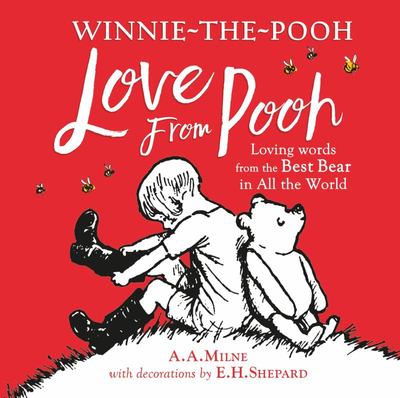 $14.99
NZD
Category: Philosophy and Religion
Wear your heart on your sleeve with this lovely gift book featuring words of love from  Winnie-the-Pooh. With original quotations from A.A. Milne and E.H. Shepard's timeless illustrations this little book is the ideal gift for Valentine's Day. A mini hardback book that makes the perfect present for Wi nnie-the-Pooh fans.. ...Show more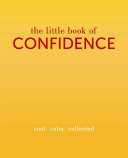 $12.99
NZD
Category: Philosophy and Religion | Series: The Little Books
There are few people who have not gone to a party, a business presentation, a meeting or social occasion feeling a lack of confidence or an increased amount of self-consciousness. Reading this book will help transform the former wallflower into a sunflower. The Little Book of Confidence shows us how to challenge our preconceived notions about confidence. Through tips, quotes and practical exercises we can learn how to restore or improve positive faith in ourselves through heightened levels of competence, compassion and self-awareness. But this is more than a book about selfconfidence. To be in someone's confidence is a complement of trust in a friendship or business relationship. To have confidence in a proposal, a plan or a person is a declaration of positivity. Confidence is also an expression of self-assurance that is transmitted through body language. Throughout this book, different aspects of confidence are clearly presented in bite-sized nuggets of information and inspiration showing the reader how to get the best out of this often-elusive quality. ...Show more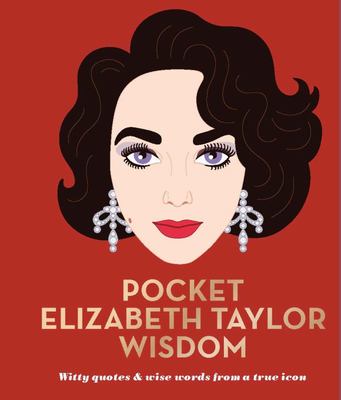 $14.99
NZD
Category: Philosophy and Religion | Series: Pocket Wisdom Ser.
As one of the most renowned actresses of all time, Elizabeth Taylor starred in many of the 20th century's most unforgettable films, including Giant, Cat on a Hot Tin Roof, and Who's Afraid of Virginia Woolf?. Known and loved throughout the world for her striking beauty and generous humanitarian efforts, Elizabeth's legacy lives on today.   Pocket Elizabeth Taylor Wisdom celebrates this incredible woman by highlighting her most memorable and wittiest quotes on life, fame, activism, love, beauty, and more. Beautifully packaged and inspirational with every turn of the page, this collection pays homage to a true icon.   'I've been through it all, baby, I'm Mother Courage.'   'What you are is what others perceive of you. Who you are is what you perceive of yourself.'   'You can't cry on a diamond's shoulder, and diamonds won't keep you warm at night, but they're sure fun when the sun shines ' ...Show more