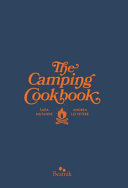 $25.00
NZD
Category: Food and Drink
The Camping Cookbook is a unique compilation of superb recipes and practical advice designed for anyone who doesn't want to give up the pleasures of eating well while camping.Each recipe is specially adapted for camping and tramp-ing. The recipes are presented in easy-to-follow steps which will appeal t o both beginners and more advanced level cooks. All the recipes are designed for the practi-calities of camping life, with weight, space and time lim-itations in mind. However, they are also ideal for cooking at home. Who wouldn't love a fresh and delicious pizza made quickly using only one pan?As well as being of direct interest to campers, it is a beautiful gift for any food or camping lover. ...Show more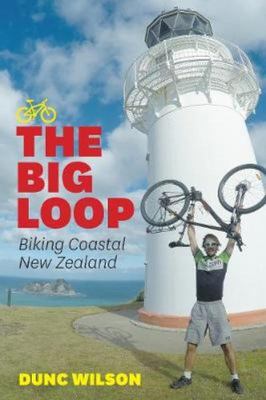 $39.99
NZD
Category: New Zealand | Reading Level: near fine
In August 2015, Dunc Wilson became the first person to circumnavigate New Zealand on a bike. This 10,940 km journey followed one rule: cycle the closest available route to the coastline. The Big Loop candidly details Wilson's 240-day cycling adventure, through native bush, ragged coastlines, farm statio ns and more - demonstrating how acquainting oneself with our country is best achieved under 100 km/h. ...Show more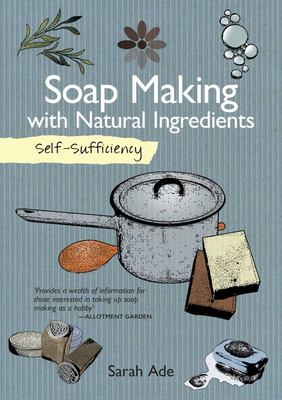 $19.99
NZD
Category: Health and Wellbeing | Series: Self-Sufficiency Ser.
Our skin is our largest organ. We often think about how the things we put into our body affect us, but how much time do we take to consider how the things we put onto our body affect us? This timely book is packed full of helpful advice about how to make your own luxurious and beautiful soaps at home, u sing only the best natural ingredients.Not only are the soaps good for you, they look great and are wonderfully indulgent too. Sarah Ade begins by listing the natural ingredients available and their properties, before describing how to put ingredients together for a specific purpose.She also discusses the benefits of a macrobiotic lifestyle and holistic skin care and why your body will thank you for it. The recipes range from the fun and frivolous to sensible and serious and the text is packed with homemade skin care ideas. This is an essential guide for anyone interested in what they put onto their body as well as what goes inside. ...Show more
$49.99
NZD
Category: New Zealand
New Zealand has un unparalleled selection of superb day walks, ranging from the easiest short strolls to more strenuous full-day tramps. These encompass all of New Zealand¿s landscape diversity, from, Cape Reinga to Stewart Island. Day Walks in New Zealand is a guide to the best of them, with short trac k descriptions, beautiful photography, and high-quality maps from Geographx. This edition is completed revised, with a refreshed selection of walks, new text, photography and maps. ...Show more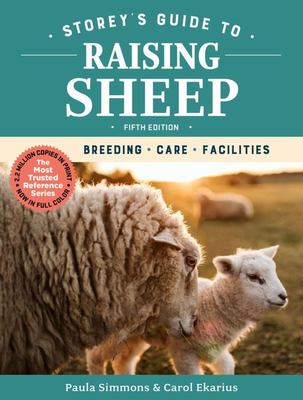 $59.99
NZD
Category: Sports and Hobbies | Series: Storey's Guide to Raising Ser.
Storey's Guide to Raising Sheep is the best-selling, most trusted reference for farmers and backyard homesteaders with any size flock. The fifth edition is now updated to include full-color illustrations and photographs throughout, including a gallery of the best breed choices for both meat and fiber. W ith their small size and gentle dispositions, sheep are one of the easier livestock species to raise and offer varied marketing opportunities, including meat, wool, and milk. Detailed instructions and graphics lead readers through every essential procedure, including shearing, building a lambing shed, breeding and lambing, butchering, and marketing. ...Show more

$34.99
NZD
$44.99
(22% off)
Category: Sports and Hobbies
This title features 20 gorgeous projects all clearly presented with easy-to-follow patterns. The projects include small fun designs, quick to make and a fabulous way to use up spare pieces of yarn. The techniques section explains basic skills, with a detailed reference glossary. This sumptuous step-by-s tep guide unites traditional crochet skills with contemporary fashion styles and icons. "Crocheted Accessories" introduces crochet makers of all abilities to a new vista of exciting possibilities. The book aims to give beginners the confidence to tackle exciting projects, as well as inspire intermediate crochet makers to develop new skills and dexterity. Vanessa Mooncie takes the reader on a making journey, explaining the techniques needed to produce a wide range of vibrant and exhilarating pieces; from intricate bumble bee brooch pins and vintage-inspired tattoo emblem brooches to delicate flower posy corsages and charming heart-shaped rings. Each chapter includes a project that all levels of makers can accomplish, as well as history boxes explaining the development of crochet through the ages. Projects include: fantail dove brooch, daffodil headband, mod target cufflinks, love heart tattoo brooch, trinket charm bracelet and oak leaf necklace. ...Show more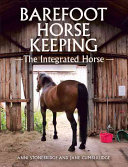 $24.99
NZD
$69.99
(64% off)
Category: Sports and Hobbies
"Barefoot Horse Keeping" provides a practical, accessible, and objective guide to barefoot horse keeping. The book draws on empirical research and the authors' 25 years experience delivering barefoot hoof care, saddle fitting, behavioral training, and rider coaching. The topics covered include the Baref oot philosophy, the herd and the environment, hoof trimming, diet and nutrition, and equine anatomy and biomechanics. ...Show more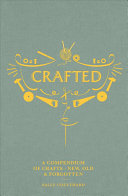 $39.99
NZD
Category: Sports and Hobbies
Crafted is a celebration of craft in the 21st century - a definitive visual guide to all things handmade. Featuring over 70 of the most popular and well-established crafts, Sally Coulthard explores their history, materials and techniques as she offers a deeper insight into some of your favourite crafts and provides inspiration for both new and ancient creative pursuits. After an introductory section covering the culture of craft (its definition, why it matters, history and community), the main body of the book consists of beautifully illustrated entries on 80 of the world's most established crafts. The scope is encyclopaedic and covers Paper, Pen & Print (bookbinding, origami, calligraphy, lino printing), Textiles, Cloth & Leather (fur & leather, embroidery, knitting, dyeing), Pottery, Glass & Stone (porcelain, stained glass, stone carving), Wood, Willow & Nature (basket weaving, wood carving, lime plastering and thatching) and Metal (gold, bronze, cast iron and steel). A comprehensive directory section, listing international organisations and professional communities and guilds, completes this groundbreaking compendium. ...Show more
$40.00
NZD
Category: New Zealand | Reading Level: near fine
Hayden Paddon was just a boy growing up in Geraldine - in love with racing and dreaming big. Starting with nothing, and wholly determined to beat the odds, he set out on a remarkable 20-year pathway to the World Rally Championship, where he footed it with the best rally drivers on the planet. But it did n't come easy. In Driven, Paddon details the many highs and lows along the road to the top. He opens up about his struggles with bullying, depression and loss as a young man, and goes on public record for the first time about the 2017 accident in which a spectator was killed and his controversial dismissing from the Hyundai Motorsport team in 2018. It's the real account from Paddon himself, in his own words, as he sets the record straight about his dramatic life on and off the road. Driven is captivating, complex and inspirational - a mile-a-minute biography that celebrates self-belief, hard work, and turning dreams into a reality. ...Show more
$39.99
NZD
Category: Sports and Hobbies | Series: Storey's Guide to Raising Ser.
In this economy, vet bills are especially burdensome. By raising horses the right way from the start, owners can prevent physical problems that might have led them to pay for expensive treatments. Whether an experienced horse handler or planning to own your first horse, "Storey's Guide to Raising Horses " is the comprehensive guide to raising healthy horses. It contains revised and updated information with an intelligent approach. ...Show more
$59.99
NZD
Category: Sports and Hobbies | Series: Storey's Guide to Raising Ser.
Stressing the importance of sustainable and environmentally friendly farming practices, farmer Kelly Klober provides expert advice on making any size hog operation more efficient and profitable in Storey's Guide to Raising Pigs. The most comprehensive book available on the topic, this fourth edition fea tures the most up-to-date practices, illustrated with color photography. Both beginners and experienced farmers will find all the information they need to select, house, care for, breed, and butcher pigs, along with marketing advice. ...Show more