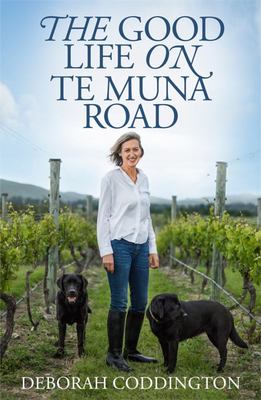 $40.00
NZD
Category: Non Fiction | Reading Level: very good
An engaging, affectionate reflection on life in a small rural community, finding love and making wine. The first time Deborah Coddington lived in Martinborough was in the height of the hippie era, when the old mansion Waiura attracted poets, protesters, novelists, photographers, artists and activists. I t was a counter-culture scene of some privilege and distinction. However the music stopped when, crushed by debts, she and her partner were forced to leave town. Nearly forty years on, with a successful career as a journalist, a stint as a restaurateur and a term in parliament behind her, Deborah returned to Martinborough not quite sure of the welcome she would receive. In this wry, amusing and heart-warming memoir she writes of finding a community full of outstanding and entertaining individuals that demonstrates the can-do, all-in-this-together spirit of provincial New Zealand. Now a good deal wiser and very much in love with her new husband, Colin Carruthers QC, Deborah lays some ghosts to rest, writes movingly about the death of her mother, details the vicissitudes of being a wine grower and shares the joy of life with her beloved animals. Confiding, candid, and generous of heart, this is a tribute to small town New Zealand. ...Show more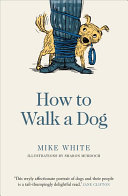 $29.99
NZD
Category: New Zealand
The highs and lows, joy and heartache of owning a dog are told in this beautifully written story of life in and around a dog park. 'This wryly affectionate portrait of dogs and their people is a tail-thumpingly delightful read.' Jane Clifton 'So charming and funny and sincere - this is dog lit at its b est.' Steve Braunias 'Mike White, for decades one of the country's most persuasive journalists, makes a case here as irrefutable as it is moving: throw a stick, make a dog happy, be a better person. He has convinced me.' Vincent O'Sullivan Mike White began walking his SPCA-rescue huntaway, Cooper, at Wellington's dog parks ten years ago, and since then has become part of a remarkable community of people and their pets. Written with wit, wisdom and heartbreaking poignancy, How to Walk a Dog is a story anyone who has ever owned or loved a dog will relate to. You will laugh, you will cry, and you will learn some of the secrets of living with a dog. Illustrated with drawings from acclaimed cartoonist Sharon Murdoch. ...Show more
$12.00
NZD
Category: Home and Garden | Series: Mini Guide to the Identification of New Zealand...
A handy, pocket-sized guide to the identification of New Zealand native trees. Condensed from Andrew Crowe's popular Which Native Tree?, this mini guide has been designed to fit into a pocket, day pack or bag. Full of essential information for quick and accurate identification of native trees, this cla ssic mini guide is appealing and easy to use. ...Show more
$39.99
NZD
Category: New Zealand | Reading Level: near fine
Pearls of wisdom – whakataukī – have been gifted from generation to generation as an intrinsic part of the Māori world. As powerful metaphors, they combine analogy and cultural history in the most economical of words. Short and insightful, they take you by surprise, engendering reflection, learning an d personal growth. Mauri Ora links whakataukī to key personal virtues idealised across cultures and generations. The virtues – wisdom, courage, compassion, integrity, self-mastery and belief – stem from the field of positive psychology; the study of how to live a better life. Illustrated throughout with wonderful photographs from an old world, this book draws on traditional wisdom to provide a recipe for personal effectiveness and leadership, and a rewarding connection of Māori knowledge to contemporary thinking about personal happiness and fulfilment. ...Show more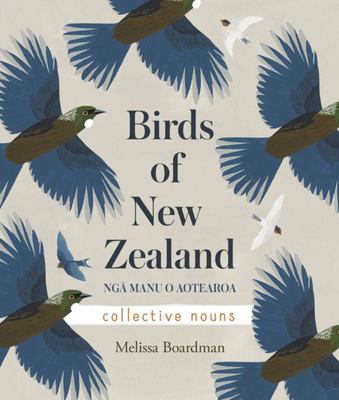 $29.99
NZD
Category: New Zealand
A beautifully illustrated book featuring New Zealand Aotearoa's native birds, each with its very own collective noun.   A tussock of takahe?   A hoon of kaka?   A whistling of whio?   This beautifully illustrated book of collective noun names for our native birds reveals something unique about their cha racter, so we can get to know them better. It also includes information on how they live, so we can help protect them. Birds of New Zealand: Collective Nouns - Nga Manu o Aotearoa: Nga Kupuingoa topu - is a book for all bird-lovers. ...Show more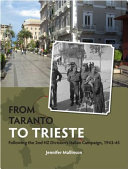 $49.50
NZD
Category: New Zealand
Taranto to Trieste is an account of the author's fascinating journey to retrace the actual path of the 2nd New Zealand Division in Italy from its arrival in October 1943 until the end of the European war. Although a personal journey with personal reflections, the real story is about the largely off-the- beaten track places which the troops passed through, what they saw and experienced along the way and, in some cases what they missed. To complement the Division's story, the historical context and military actions are explained with many maps as well as war-time photographs and colourful quotations from official military histories. As the author says, "There are many people of the post-war generation, and their children, with direct connections to the Italian campaign, who would like to know more about the small, mysterious places the Division passed through which appear in diaries, letters and on the back of photographs, but many of which do not appear on maps." The author's own photographs, descriptions of the places visited, the landscapes travelled and the roads followed will delight those wanting to follow in the footsteps of the 2nd Division in Italy. ...Show more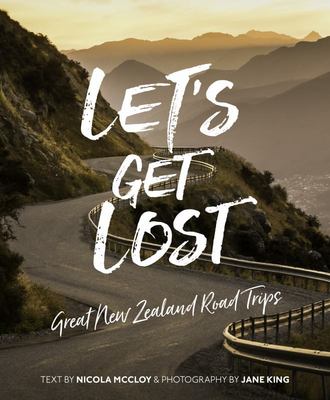 $45.00
NZD
Category: Travel
There are few things as sweet as throwing some clothes, your togs, your jandals, a chilly bin, some good sounds and your best mate into the car and shouting, 'ROADIE!' as you gleefully leave your everyday life behind for a few days. Chuck this book in while you're at it. Traversing the offbeat, awesom e and out-and-out fun, Let's Get Lostis a guide to the real New Zealand that few of us get a chance to explore. In its pages, you'll pass through the sausage capital of New Zealand, encounter amazing geothermal springs, take a dip in a secret lake, visit a village entirely populated by guinea pigs, find culture and cuisine in the most unlikely of places, soak up home-grown histories the country over, and share a yarn with many a local good bugger. Let's Get Lostwill inspire you to get out there and encounter the wild and unknown, and take in some of the best this fantastic country has to offer. ...Show more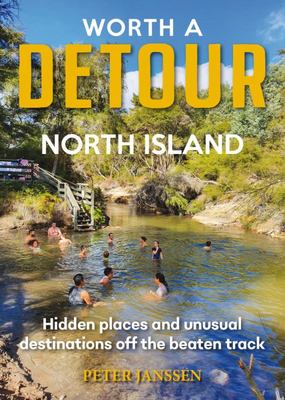 $39.99
NZD
Category: New Zealand
Travel writer Peter Janssen has travelled extensively around the North and South Island and in each volume he shares special quirky experiences and sublime scenery that are known to locals but are most often bypassed by visitors heading to better-known attractions. Avoid the mass of tourists and stroll empty beaches, experience unusual sights and adventures and uncover the other side of New Zealand's history and landscape with this comprehensive guidebook. Divided into geographic areas of the North Island, each entry includes descriptions, history, directions, addresses and contact phone numbers where relevant. Colour sections of photographs bring the text to life and location maps help plan your itinerary. ...Show more
$26.00
NZD
Category: Home and Garden | Series: Which...? | Reading Level: very good
This new re-written edition of the best-selling New Zealand classic Which Native Tree? now includes comprehensive ecological information on the tree and its environment. As well as the known uses of each tree, from food and medicine, to dyes, perfume, honey, bootlaces, fire-making and timber it also exp lains how to grow each tree in your own garden. It also identifies the insect and bird life to look for in each tree and includes details on the origins of Maori names. Use Andrew Crowe's unique leaf key to confidently identify common New Zealand native trees. Colour photographs of leaves and associated creatures, graphics giving tree shape and height, tree distribution maps and ID checklists listing distinguishing features are all helpful tools to identify New Zealand's native trees. ...Show more
$37.00
NZD
Category: New Zealand | Reading Level: very good
An extraordinary true story of a love that emerged, against all odds, from the brutal war in Nazi-occupied Europe.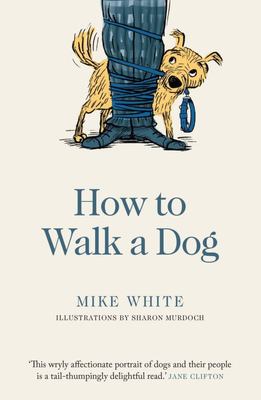 $24.99
NZD
Category: New Zealand
The highs and lows, joy and heartache of owning a dog are told in this beautifully written story of life in and around a dog park. 'The book of the year. THE book on dogs. And people.' Andrew Dickens, Newstalk ZB