Stone
by William Hall
$75.00
NZD
Category: Architecture
A fresh look at the beauty, diversity, and versatility of the world's most extraordinary stone architecture throughout time. A fascinating, visually rich collection, Stone explores the appeal of this essential material through 170 structures from the last 5,000 years. Organized into such themes as Tex ture, Juxtaposition, and Light, it highlights stone's range and unique qualities with stunning photographs of ancient tombs, churches, cultural spaces, houses, and beyond. The book features projects from celebrated architects including Philip Johnson, Antoni Gaudí, and Mies van der Rohe, as well as the best contemporary talent such as Kengo Kuma, Grafton Architects, and Snøhetta. ...Show more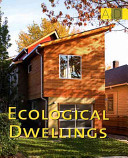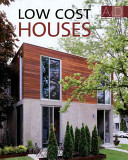 Low Cost Houses
by Instituto Monsa de Ediciones S.A.; Monsa Staff (Editor); Instituto Monsa de Ediciones S.A.
$130.00
NZD
Category: Architecture
This visually stunning volume brings together some of the finest examples of innovative, stylish, and high-concept yet low-cost architectural solutions. Filled with superb full-colour photography, detailed architectural illustrations, and descriptions of each project, this is an invaluable resource for architects and designers looking for inspiration. ...Show more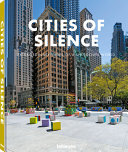 $45.00
NZD
Category: Architecture
The widespread Covid-19 lockdown of Spring and Summer 2020 that had millions of people confined to their homes made for remarkable photographs around the globe. Silent Cities brings together lockdown pictures from more than 60 cities--all exceptional snapshots of otherwise densely crowded spaces. Free o f people, traffic, and much of the habitual advertising we are used to, the aesthetic qualities of each place become more visible: the symmetry of a square or boulevard, the harmony of a facade, the beauty of an empty beach. A document of an extraordinary and challenging period, Silent Cities also offers us the visual space to imagine a better future. ...Show more

$49.95
NZD
Category: Architecture
A complete guide to the Appalachian Trail shelters that provide a gathering place and a sense of community along America's most famous footpath. Whether you have spent a night or six months on the Appalachian Trail, every hiker eventually experiences one of the trail's iconic lean-tos or huts. More than 250 such backcountry structures exist on the 2,200-mile route, and they have welcomed hikers since the trail's inception in 1937. The Appalachian Trail organizes and assembles every single shelter for the first time in this informative and unique resource packed with trail and shelter photos, information, and detailed maps. Photographer and writer Sarah Jones Decker thru-hiked the AT in 2008 and re-hiked it again in 2018 and 2019 for this massive documentary project. Decker worked with the Appalachian Trail Conservancy--and in collaboration with the trail community of hikers, historians, photographers, writers, and clubs--to produce this first-of-its-kind resource. It is the ideal gift for anyone planning or dreaming of a hike on the AT. ...Show more
$55.00
NZD
Category: Architecture
Renovating or building your own home is one of the biggest investments (financially and emotionally) you can ever make. For years, the BuildHer Collective have helped women around the world make this a fun, rewarding and empowering experience. Led by dynamic Australian duo Kribashini Hannon and Rebeka M organ, BuildHer have created a movement. In this book, they're here to share their building expertise, for women of all experience levels. Whether you're contemplating a renovation, or are flipping your third property, this book is catered for varying levels of experience in building and construction. (Even those of us with zero experience!) Using case studies and stories from the BuildHer community, Kribashini and Rebeka show how anyone can achieve their goal and become an accomplished BuildHer. ...Show more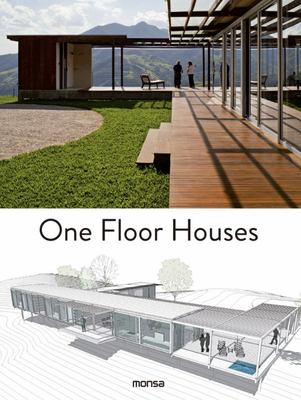 One Floor Houses
by Instituto Monsa de Ediciones (Editor); Anna Minguet (Editor)
$50.00
NZD
Category: Architecture
Houses without stairs or obstacles, all distributed on the same floor, lounge area, dining room, bedrooms, kitchen, and service facilities. They stand out for their spaciousness in all rooms, both exterior and interior. Having a house distributed on one level is going for comfort and something that give s a special personality to the house, providing air and natural light thanks to this open design concept. ...Show more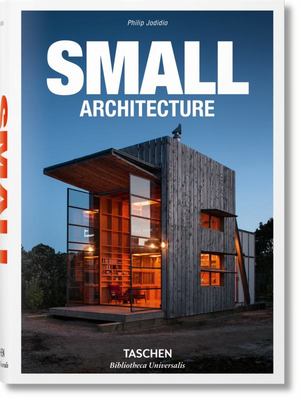 $50.00
NZD
Category: Architecture | Series: Bibliotheca Universalis Ser.
Saving space: Big ideas for small buildingsOver the years, talented architects have occasionally indulged themselves with the challenge of designing small but perfectly formed buildings. Today, with reduced budgets, many architects have turned in a more focused way to creating works that may be diminuti ve in their dimensions, but are definitely big when it comes to trendsetting ideas. Whether in Japanese cities, where large sites are hard to come by, or at the frontier between art and architecture, small buildings present many advantages, and push their designers to do more with less.A dollhouse for Calvin Klein in New York, a playhouse for children in Trondheim, pop-up stores for fashion stars, vacation cabins, and housing for victims of natural disasters are all part of the new rush to develop the great small architecture of the moment. The 2013 Pritzker Prize winner Toyo Ito is here, but so are emergent architects from Portugal, Chile, England, and New Zealand. Alvaro Siza and Kazuyo Sejima (SANAA) display their eye for tiny detail alongside artists Doug Aitken and Olafur Eliasson. From world-famous names to the freshest new talent, come discover architectural invention on a whole new, small scale.About the series: Bibliotheca Universalis-- Compact cultural companions celebrating the eclectic TASCHEN universe at an unbeatable, democratic price Since we started our work as cultural archaeologists in 1980, the name TASCHEN has become synonymous with accessible, open-minded publishing. Bibliotheca Universalis brings together nearly 100 of our all-time favorite titles in a neat new format so you can curate your own affordable library of art, anthropology, and aphrodisia.Bookworm's delight -- never bore, always excite ...Show more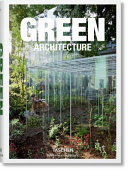 $40.00
NZD
Category: Architecture | Series: Bibliotheca Universalis Ser.
Where the grass really is greener: Eco-friendly building in the world today The most exciting new buildings in the world are now almost all environmentally aware, sustainable, and conceived to consume far less energy than ever before. That architecture is one of the major sources of greenhouse gases in the world makes this new trend all the more significant. This book brings the best examples of green projects from the Architecture Now series together with numerous new, never-seen-before projects. Well-known architects like Frank Gehry and Norman Foster are present right alongside young, up-and-coming creators from Latin America, the United States, Europe, and Asia. This is not a technical book, nor are its contents limited to any predefined category. Being "green" means being aware of the responsibility implied in the construction and use of modern buildings, and there are many ways to express this rising consciousness. Some solutions, the ones generally called "passive," are as old as the history of architecture, while others are born of cutting-edge technologies. Both approaches and many more are included in this groundbreaking collection of 100 of the world's most innovative and recent eco-friendly buildings. Text in English, French, and German ...Show more
$50.00
NZD
Category: Architecture
Cabins have become one of the favourite hiding places for people looking for a perfect place to rest and connect with nature. Environmentally friendly homes, cutting-edge sustainable architecture that have ecological solutions and a low environmental impact. Buildings with smart and compact design, in w hich the spaces are open and shared, connected to each other and to the environment. ...Show more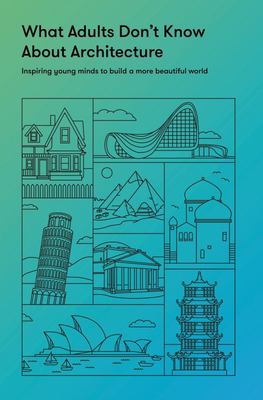 $37.99
NZD
Category: Architecture
Children are rarely introduced properly to architecture, but there are in fact few subjects more important - because the quality of the architecture that surrounds us has such an impact on our mood and sense of well-being. The bitter truth is that in modern times, we've built a world that's far too ofte n ugly or uncharming - and we've done so because only a very few people ever feel they have the right to comment on what gets built around them. This is a chance for the next generation to develop the tools to talk about architecture with confidence, knowledge and passion. It tells us about what a satisfying building is, what makes a street enticing (or not), why some cities are charming and others repel us - and how we might build going forward in a way that will reliably delight and uplift us. This engaging and beautifully illustrated guide is designed to help children (and their favourite adults) to understand how buildings work and how we might create the better looking world we all crave and deserve. ...Show more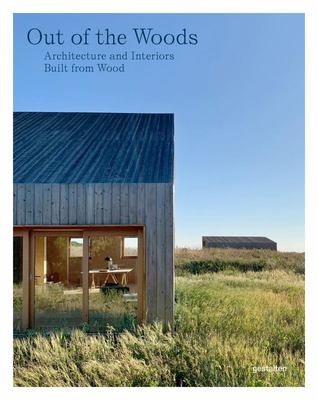 $120.00
NZD
Category: Architecture
Humans have been building their homes out of wood for thousands of years. Its tactility and warmth has influenced countless architectural movements, dating back to historic Japanese houses all the way up to the recent craze for cozy Scandinavian interiors. It's one of the world's oldest architectural m aterials and it just might be the future of how we build. Timber is fast emerging as a sustainable material of choice, and thanks to recent technological advances, it's a safe and sturdy alternative to concrete. This book explores the innovative and inspiring ways architects are using this universal building material. Spanning grand Alpine escapes to tropical getaways, plywood penthouses to mass timber high-rises, Out of the Woods celebrates a material that is both ancient and extremely versatile - and more topical than ever. ...Show more