$45.00
NZD
Category: Architecture
Today still in Tokyo, tomorrow already in Cape Town, Barcelona or San Francisco: pallets are the universal symbol for globalized world trade. Their design is simple, their material sturdy and their purchase cheap. Yet, these are the very characteristics in combination with the raw and rough wood look th at inspire architects and designers to remodel, reuse and recycle this seemingly inconspicuous flat transport platform for their own creations. With numerous projects from all over the world, this volume demonstrates the limitless possibilities of engaging creatively with pallets. Used for buildings they undergo spectacular architectural transformations, while in art they are reinterpreted in surprising ways and cleverly deconstructed when utilized as a feature of interior design. ...Show more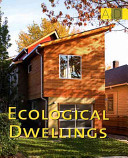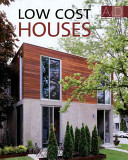 Low Cost Houses
by Instituto Monsa de Ediciones S.A.; Monsa Staff (Editor); Instituto Monsa de Ediciones S.A.
$130.00
NZD
Category: Architecture
This visually stunning volume brings together some of the finest examples of innovative, stylish, and high-concept yet low-cost architectural solutions. Filled with superb full-colour photography, detailed architectural illustrations, and descriptions of each project, this is an invaluable resource for architects and designers looking for inspiration. ...Show more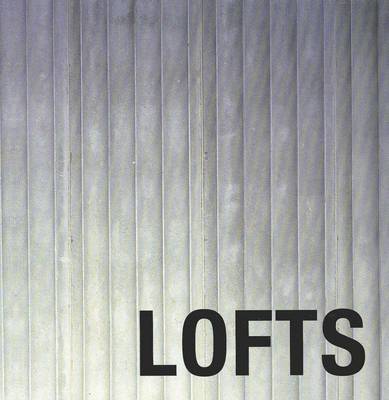 Lofts
by UNKNOWN
$60.00
NZD
Category: Architecture
The Loft, which originally constituted a type of clandestine life, has become a concept applicable to large, renovated spaces, where the existing structure has been incorporated into everyday architecture. Consequently, old factories, storage areas and warehouses are being transformed to create homes an d offices, or commercial studios and shops. The original architecture of these spaces is characterized by the use of materials such as concrete, aluminum, marble and wood, with smooth walls and large doors and windows. The decoration in lofts emphasizes simplicity, adaptability and functionality to create open-plan spaces, with separate rooms being formed using folding screens, medium-height walls or simply pieces of furniture. There are currently two trends: constructing new homes in the style of lofts, and recycling and re-using those already built as a further step in the development of sustainable architecture. ILLUSTRATIONS Colour throughout ...Show more

Stone
by William Hall
$75.00
NZD
Category: Architecture
A fresh look at the beauty, diversity, and versatility of the world's most extraordinary stone architecture throughout time. A fascinating, visually rich collection, Stone explores the appeal of this essential material through 170 structures from the last 5,000 years. Organized into such themes as Tex ture, Juxtaposition, and Light, it highlights stone's range and unique qualities with stunning photographs of ancient tombs, churches, cultural spaces, houses, and beyond. The book features projects from celebrated architects including Philip Johnson, Antoni Gaudí, and Mies van der Rohe, as well as the best contemporary talent such as Kengo Kuma, Grafton Architects, and Snøhetta. ...Show more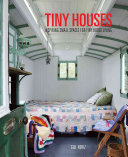 $50.00
NZD
Category: Architecture
Gill Heriz presents a collection of some of the most inspiring small homes in the USA and the UK.   People have been living in small spaces for centuries, for reasons of practicality, mobility, flexibility, or personal choice. More recently, tiny homes have become the answer for many who need somewher e affordable to live, and who possess the creativity and energy to make something different. A small home can be relatively cheap to build or convert, and gives its owner choices, reflecting the way they want to live and their concern for the impact they have on the environment. Tiny homes can also be stunningly beautiful and imaginative. They ask their owners to be discerning about what belongings they have--what is necessary and what is beautiful. The choices are individual and can be seen as part of a movement away from money and property-slavery to a more simple and connected way of living. Gill Heriz has brought together a collection of some of the most incredible small homes, from houseboats on the water, trailers in the countryside, and micro-apartments in the city, to treehouses in the woods. A traditional Mongolian yurt provides off-grid living for a young couple and their baby. A preacher's wagon offers a chic, flexible space for its owners. There is a reclusive shack set in woodland, homes made from recycled Scotch whisky barrels, and a village of tiny houses for the homeless, all providing comfortable and sustainable accommodation for their pioneering owners. ...Show more
$45.00
NZD
Category: Architecture
Living in the Landscape explores new and exciting relationships between landscape and design. It examines how architects increasingly use various nuanced landscape conditions as inspiration and sites for creativity. The complexities of the Australian landscape with its beautiful but often harsh geograph ical and topological physicality, questions of sustainability and climate change, and an understanding of the Indigenous relationship to landscape are all thoughtfully considered. From the archetypal silhouette of the rural farm shed to Glenn Murcutt-inspired buildings designed with the philosophy of touching the earth lightly, the authors explore how landscape and architecture intersect. In an age where we are increasingly aware of our relationship with the environment, these breathtaking homes exemplify the possibilities of living with the land. ...Show more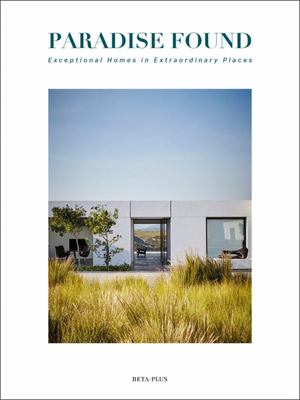 $150.00
NZD
Category: Architecture
This title features a stunning array of residential design, from a simple cottage on a remote island to a luxurious home set in a spectacular landscape. The private homes featured in Paradise Found boast a rich variety of different architecture and interior styles, but they all share a similar spirit. F using traditional European design with Asian, African, and Caribbean influences, the resulting unique homes reflect a keen sense of style. Featuring full colour photography, Paradise Found visits a selection of glorious houses and hideaways that are guaranteed to enchant and inspire. 200 colour images ...Show more
$45.00
NZD
Category: Architecture
Just as every home is different, so is every dog. In this stunningly photographed book of architecturally superb houses - many of them architects' own homes - we see how the presence of a dog brings warmth and life to the most dramatic spaces. From mid-century raw brick to a penthouse apartment, graciou s Edwardian to Scandinavian modern, from beach house to country retreat, there is always room for a dog or two.   ...Show more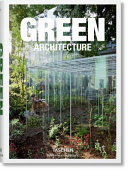 $40.00
NZD
Category: Architecture | Series: Bibliotheca Universalis Ser.
Where the grass really is greener: Eco-friendly building in the world today The most exciting new buildings in the world are now almost all environmentally aware, sustainable, and conceived to consume far less energy than ever before. That architecture is one of the major sources of greenhouse gases in the world makes this new trend all the more significant. This book brings the best examples of green projects from the Architecture Now series together with numerous new, never-seen-before projects. Well-known architects like Frank Gehry and Norman Foster are present right alongside young, up-and-coming creators from Latin America, the United States, Europe, and Asia. This is not a technical book, nor are its contents limited to any predefined category. Being "green" means being aware of the responsibility implied in the construction and use of modern buildings, and there are many ways to express this rising consciousness. Some solutions, the ones generally called "passive," are as old as the history of architecture, while others are born of cutting-edge technologies. Both approaches and many more are included in this groundbreaking collection of 100 of the world's most innovative and recent eco-friendly buildings. Text in English, French, and German ...Show more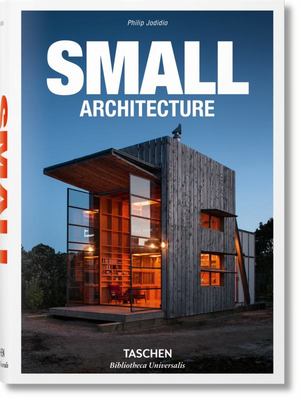 $50.00
NZD
Category: Architecture | Series: Bibliotheca Universalis Ser.
Saving space: Big ideas for small buildingsOver the years, talented architects have occasionally indulged themselves with the challenge of designing small but perfectly formed buildings. Today, with reduced budgets, many architects have turned in a more focused way to creating works that may be diminuti ve in their dimensions, but are definitely big when it comes to trendsetting ideas. Whether in Japanese cities, where large sites are hard to come by, or at the frontier between art and architecture, small buildings present many advantages, and push their designers to do more with less.A dollhouse for Calvin Klein in New York, a playhouse for children in Trondheim, pop-up stores for fashion stars, vacation cabins, and housing for victims of natural disasters are all part of the new rush to develop the great small architecture of the moment. The 2013 Pritzker Prize winner Toyo Ito is here, but so are emergent architects from Portugal, Chile, England, and New Zealand. Alvaro Siza and Kazuyo Sejima (SANAA) display their eye for tiny detail alongside artists Doug Aitken and Olafur Eliasson. From world-famous names to the freshest new talent, come discover architectural invention on a whole new, small scale.About the series: Bibliotheca Universalis-- Compact cultural companions celebrating the eclectic TASCHEN universe at an unbeatable, democratic price Since we started our work as cultural archaeologists in 1980, the name TASCHEN has become synonymous with accessible, open-minded publishing. Bibliotheca Universalis brings together nearly 100 of our all-time favorite titles in a neat new format so you can curate your own affordable library of art, anthropology, and aphrodisia.Bookworm's delight -- never bore, always excite ...Show more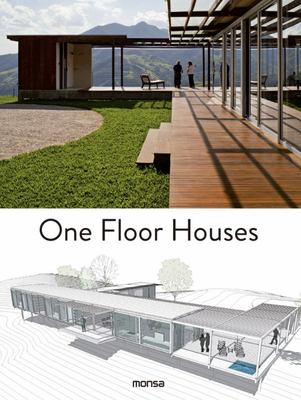 One Floor Houses
by Instituto Monsa de Ediciones (Editor); Anna Minguet (Editor)
$50.00
NZD
Category: Architecture
Houses without stairs or obstacles, all distributed on the same floor, lounge area, dining room, bedrooms, kitchen, and service facilities. They stand out for their spaciousness in all rooms, both exterior and interior. Having a house distributed on one level is going for comfort and something that give s a special personality to the house, providing air and natural light thanks to this open design concept. ...Show more