$9.99
NZD
Category: Fiction | Series: Faber Stories Ser.
A chance encounter leads a man to spend the afternoon with an older woman, now a widow, who escaped him fifteen years earlier. Neither of them doubts that the day will end in disgust, but for one intimate moment each finds a way to overcome mortality. Written in 1969, before Milan Kundera was known to E nglish-speaking readers, this story renders male and female characters painful equals, and prompted Philip Roth to admire its 'detached Chekhovian tenderness'. ...Show more
$24.00
NZD
Category: Short Stories | Series: The\Penguin English Library
One of the most popular American writers of the twentieth century, O. Henry's comic eye and unique, playful approach to the rough material of life's realities are unmatched. These stories, which range from the cattle-lands of Texas to the bars of New York, highlight the joys of avoiding habit and conven tion, and demonstrate O. Henry's mastery of speech and place. The Penguin English Library - collectable general readers' editions of the best fiction in English, from the eighteenth century to the end of the Second World War. ...Show more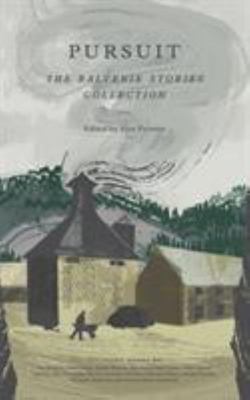 $32.99
NZD
Category: Short Stories
What is it to pursue a goal, to strive for an ideal, to follow a dream? These are the questions explored by The Balvenie in this unique collection compiled by award-winning novelist Alex Preston. The stories - from some of the brightest and most exciting voices writing today - tell of determination, en deavour and perseverance against the odds. They range across wildly different contexts and cultures, from the epic to the intimate, in fiction and non-fiction, illustrating and illuminating the outer limits of human character and achievement. With contributions from Max Porter, Kamila Shamsie, Daisy Johnson, Eley Williams, Michael Donkor, David Szalay, Yan Ge and many more. ...Show more
$39.99
NZD
Category: Short Stories
A stunning collection of new short stories originally commissioned by The New York Times Magazine as the COVID-19 pandemic swept the world, from twenty-nine authors including Margaret Atwood, Tommy Orange, Colm Toibin, Kamilia Shamsie, David Mitchell and more, in a project inspired by Boccaccio's The De cameron. When reality is surreal, only fiction can make sense of it. In 1353, Giovanni Boccaccio wrote "The Decameron": one hundred nested tales told by a group of young men and women passing the time at a villa outside Florence while waiting out the gruesome Black Death, a plague that killed more than 25 million people. Some of the stories are silly, some are bawdy, some are like fables. In March of 2020, the editors of The New York Times Magazine created The Decameron Project, an anthology with a simple, time-spanning goal: to gather a collection of stories written as our current pandemic first swept the globe. How might new fiction from some of the finest writers working today help us memorialize and understand the unimaginable? And what could be learned about how this crisis will affect the art of fiction? These twenty-nine new stories, from authors including Margaret Atwood, Tommy Orange, Edwidge Danticat, and David Mitchell vary widely in texture and tone. Their work will be remembered as a historical tribute to a time and place unlike any other in our lifetimes, and offer perspective and solace to the reader now and in a future where coronavirus is, hopefully, just a memory.   ...Show more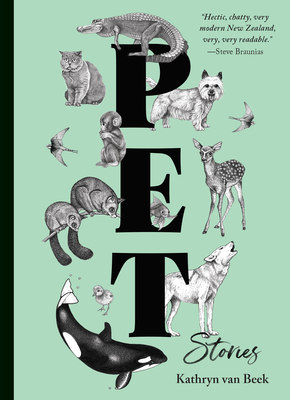 $20.00
NZD
Category: Short Stories
Pet is a dark and humorous short story collection that explores our relationships with children, lovers, and other animals. "Hectic, chatty, very modern New Zealand, very, very readable."—Steve Braunias"These beautifully crafted stories about humans and their animals and animals and their humans are sha rp, taut, brilliantly written exposés of our untamed behaviour to each other. Kathryn's writing is intense and merciless but totally entertaining and gripping from start to finish."—Stuart Hoar ​ ...Show more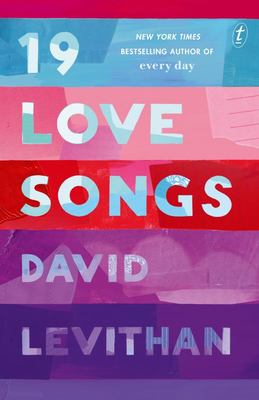 $24.00
NZD
Category: Fiction
A resentful member of a high school Quiz Bowl team with an unrequited crush. A Valentine's Day in the life of Every Day's protagonist 'A'. A return to the characters of Two Boys Kissing. 19 Love Songs, from New York Times bestselling author David Levithan, delivers all of these stories and more. Born f rom Levithan's tradition of writing a story for his friends each Valentine's Day, this collection brings all of them to his readers for the first time. With fiction, nonfiction, and a story in verse, there's something for every reader here. Witty, romantic, and honest, teens (and adults) will come to this collection not only on Valentine's Day, but all year round.   ...Show more
$28.00
NZD
Category: Short Stories
Selfie-sticks with demonic powers.Cold calls from the dead.And that creeping suspicion, as you sit there with your flat white, that none of this is real.John Lanchester's first book of shorter fictions, Reality and Other Stories is a gathering of deliciously chilling entertainments, to be read as the ev enings draw in and the days are haunted by all the ghastly schlock, uncanny technologies and absurd horrors of modern life. ...Show more
Men Without Women: Stories
by Haruki Murakami; Philip Gabriel (Translator); Ted Goossen (Translator)
$26.00
NZD
Category: Short Stories | Reading Level: near fine
THE SUNDAY TIMESBESTSELLER Across seven tales, Haruki Murakami brings his powers of observation to bear on the lives of men who, in their own ways, find themselves alone. Here are vanishing cats and smoky bars, lonely hearts and mysterious women, baseball and the Beatles, woven together to tell stories that speak to us all. Marked by the same wry humor that has defined his entire body of work, in this collection Murakami has crafted another contemporary classic ...Show more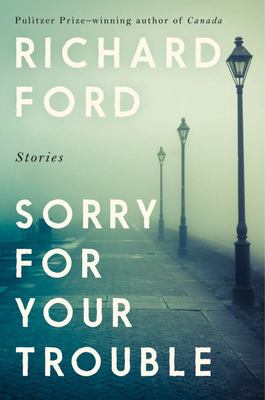 $32.99
NZD
Category: Short Stories
A landmark new collection of stories from Richard Ford that showcases his brilliance, sensitivity, and trademark wit. In Sorry for Your Trouble, Pulitzer Prize winner and New York Times-bestselling author Richard Ford enacts a stunning meditation on memory, love and loss. "Displaced" returns us to a y oung man's Mississippi adolescence, and to a shocking encounter with a young Irish immigrant who recklessly tries to solace the narrator's sorrow after his father's death.  "Driving Up" follows an American woman's late-in-life journey to Canada to bid good-bye to a lost love now facing the end of this life.  "The Run of Yourself," a novella, sees a New Orleans lawyer navigating the difficulties of living beyond his Irish wife's death.  And "Nothing to Declare" follows a man and a woman's chance re-meeting in the New Orleans French Quarter, after twenty years, and their discovery of what's left of love for them. Typically rich with Ford's emotional lucidity and lyrical precision, Sorry for Your Trouble is a memorable collection from one of our greatest writers. ...Show more
$32.00
NZD
Category: Short Stories
'Rich. . . eclectic. . . a feast' Telegraph Jhumpa Lahiri's landmark collection brings together forty writers that reflect over a hundred years of Italy's vibrant and diverse short story tradition, including well known authors such as Italo Calvino, Elsa Morante and Luigi Pirandello, alongside many cap tivating rediscoveries. Poets, journalists, visual artists, musicians, editors, critics, teachers, scientists, politicians, translators: the writers that inhabit these pages represent a dynamic cross section of Italian society. 'An enticing collection . . . the tales are by turns startling, moving, intriguing and provocative' The Times Literary Supplement ...Show more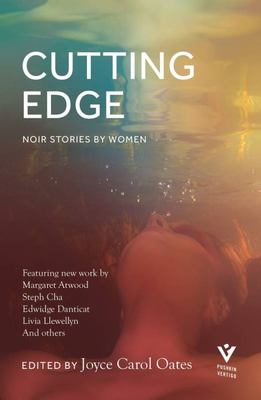 $24.99
NZD
Category: Short Stories
Joyce Carol Oates pulls out all the stops in this chilling female-led noir anthology featuring brand-new writing from Margaret Atwood, Steph Cha, Edwidge Danticat and more.
Revenge
by Yoko Ogawa; Stephen Snyder (Translator)
$24.00
NZD
Category: Short Stories | Series: Vintage Editions Ser.
FROM THE AUTHOR OF THE MEMORY POLICE 'A conspicuously gifted writer...To read Ogawa is to enter a dreamlike state tinged with a nightmare, and her stories continue to haunt. She possesses an effortless, glassy, eerie brilliance' Guardian Murderers and mourners, mothers and children, lovers and innocen t bystanders - locked in the embrace of an ominous and darkly beautiful web, their fates all converge through the eleven stories here in Yoko Ogawa's Revenge. As tales of the macabre pass from character to character - an aspiring writer, a successful surgeon, a cabaret singer, a lonely craftsman - Ogawa provides us with a slice of life that is resplendent in its chaos, enthralling in its passion and chilling in its cruelty. Translated by Stephen Snyder Elegant, pocket-sized paperbacks, VINTAGE Editions celebrate the audacity and ambition of the written word, transporting readers to wherever in the world literary innovation may be found. ...Show more
Items per page:
1 - 12 of 12