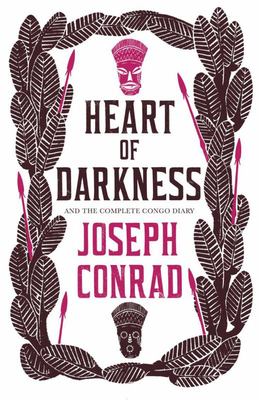 $11.99
NZD
$14.99
(20% off)
Category: Classic Fiction | Series: Alma Classics Evergreens
On a boat in the Thames estuary, Marlow tells his travelling companions of his reconnaissance expedition for a Belgian trading company to its most remote outpost in central Africa, which brought him on the trail of the elusive Kurtz, a brilliant idealist gone rogue. His account relates not only the peri ls he encounters on his quest, but also the deterioration of his state of mind as he is confronted with a world that is hostile and alien to him. ...Show more
$24.99
NZD
Category: Classic Fiction | Reading Level: very good
"In the summer of 1956, Stevens, the ageing butler of Darlington Hall, embarks on a leisurely holiday that will take him deep into the English countryside and into his past . . . A haunting tale of lost causes and lost love, The Remains of the Day, winner of the Booker Prize, contains Ishiguro's now cel ebrated evocation of life between the wars in a Great English House - within its walls can be heard ever more distinct echoes of the violent upheavals spreading across Europe." ...Show more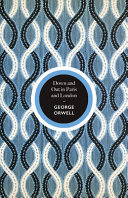 $30.00
NZD
Category: Classic Fiction
Volume 1 of The Complete Works of George Orwell Few authors can have striven so hard to make themselves professional writers as did George Orwell. As a child he talked of becoming a writer; he wrote for student publications at Eton; whilst serving in the Imperial Police in Burma he sketched out ideas f or Burmese Days; on returning to Europe, he spent two years in Paris struggling to write. Down and Out in Paris and London was the outcome of those years in Paris and of months tramping south-east England. Whilst not quite autobiography, it does give a vivid picture of the kind of life he led 'in the lower depths', and exemplifies his belief that 'The greatest of evils and the worst of crimes is poverty. ' Orwell thought of calling this first book 'Confessions of a Dishwasher', and he hesitated for some time over the pseudonym under which it was published, the name by which, in due time, he was to achieve worldwide fame- George Orwell. This edition of Down and Out in Paris and London differs in many ways from all earlier editions and retores material censored by its original publisher in 1933. ...Show more
$21.00
NZD
Category: Classic Fiction | Series: Vintage Classics Ser.
The Savvas Learning Company Library Collection offers you over 1200 fiction, nonfiction, classic, adapted classic, illustrated classic, short stories, biographies, special anthologies, atlases, visual dictionaries, history trade, animal, sports titles and more!
Moby-Dick
by Herman Melville
$12.99
NZD
$13.99
(7% off)
Category: Classic Fiction | Series: Evergreens
Ismael, un joven con experiencia en la marina mercante, decide que su siguiente viaje será en un ballenero. De igual forma se convence de que su travesía debe comenzar en Nantucket, Massachussets, isla prestigiosa por su industria ballenera. Antes de alcanzar su destino, o el origen de su aventura, enta bla una estrecha amistad con el experimentado arponero polinesio Queequeg, con quien acuerda compartir la empresa. Ambos se enrolan en el ballenero Pequod, con una tripulación conformada por las más diversas nacionalidades y razas; precisamente sus arponeros son el caníbal Queequeg, el piel roja Tashtego y el «negro salvaje» Daggoo. El Pequod es dirigido por el misterioso y autoritario capitán Ahab, un viejo lobo de mar con una pierna construida con la mandíbula de un cachalote. Ahab revelará a su tripulación que el objetivo primordial del viaje, más allá de la caza de ballenas en general, es la persecución tenaz a Moby Dick, enorme Leviatán que lo privó de su pierna y que había ganado fama de causar estragos a todos y cada uno de los balleneros que, osada o imprudentemente, habían intentado darle caza. ...Show more
$29.99
NZD
Category: Classic Fiction | Series: The Handmaid's Tale
Lindsey Hilsum: (author of 'In Extremis; the Life of War Correspondent Marie Colvin' &  friend of Bookoccino)   "While others watched the TV series I re-read the book. When The Handmaid's Tale was published in 1985, reviewers compared Margaret Atwood unfavourably to male writers of science fiction. Now we know how prescient the book was, in all its savage brilliance."   The Republic of Gilead offers Offred only one function- to breed . If she deviates, she will, like dissenters, be hanged at the wall or sent out to die slowly of radiation sickness. But even a repressive state cannot obliterate desire - neither Offred's nor that of the two men on which her future hangs. . . . . ...Show more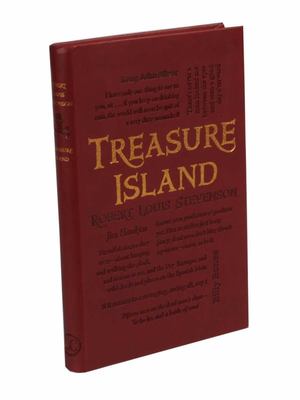 $24.99
NZD
Category: Classic Fiction | Reading Level: General Adult
"Yo-ho-ho and a bottle of rum." —Robert Louis Stevenson, Treasure IslandPerhaps the most iconic pirate story of all time, Treasure Island was written by Robert Louis Stevenson in 1881. The book follows young Jim Hawkins who finds himself in possession of a treasure map and embarks on a journey to uneart h the pirate booty. His adventure takes him through the turbulent waters of morality, and his subsequent coming of age has captivated generations of readers. Rousing and full of adventure, Stevenson's Treasure Island is a classic to be enjoyed by readers of all ages. Now available as part of the Word Cloud Classics series, it makes a chic and affordable addition to any library. ...Show more
$24.00
NZD
Category: Classic Fiction
A superb story of power and beauty, critically acclaimed across the world and now available in an accessible format for all readers. Streetwise George and his big, childlike friend Lennie are drifters, searching for work in the fields and valleys of California. They have nothing except the clothes on t heir back and a hope that one day they'll find a place of their own and live the American dream. But dreams come at a price. Gentle giant Lennie doesn't know his own strength and when they find work at a ranch, he gets into trouble with the boss's daughter-in-law, trouble so bad that even his protector George may not be able to save him. ...Show more
$19.99
NZD
Category: Classic Fiction | Series: The Lord of the Rings
The second part of J.R.R. Tolkien's epic adventure THE LORD OF THE RINGS The company of the Ring is torn asunder. Frodo and Sam continue their journey alone down the great River Anduin - alone, that is, save for the mysterious creeping figure that follows wherever they go. This continues the classic tal e begun in The Fellowship of the Ring, which reaches its awesome climax in The Return of the King. ...Show more
$24.00
NZD
Category: Classic Fiction | Series: Penguin Science Fiction Ser.
In a distant universe, since the beginning of time, workers have spent their lives weaving intricate carpets from the hair of women and girls. But why? Andreas Eschbach's mysterious, poignant space opera explores the absurdity of work and of life itself. 'A novel of ideas that evokes complex emotions t hrough the working out of an intricate and ultimately satisfying plot, with echoes of Gene Wolfe, Ursula K. Le Guin, and Isaac Asimov' - The New York Times Book Review ...Show more
$13.95
NZD
Category: Classic Fiction | Series: Popular Penguins Ser. | Reading Level: very good
Originally published in 1973, this story of star-crossed lovers spotlights the complex nature of love, freedom, and racism in New Zealand. Samoan writer Albert Wendt's first novel, Sons for the Return Home, has long been out of print. Yet, readers continue to respond to the clarity of vision in this sim ple, powerful story of cross-cultural encounter. ...Show more
$13.99
NZD
Category: Classic Fiction | Series: Popular Penguins
Peter Mayle's A Year in Provence is the much-loved account of an English couple living their dream abroad. When they buy a 200-year-old farmhouse in the South of France, Peter Mayle and his wife little expect the delights that await them - from six-course lunches and epic games of boule, to encounters w ith charming but unpredictable builders. Both witty and affectionate, this is an idyllic portrait of the pleasures of rural life. ...Show more