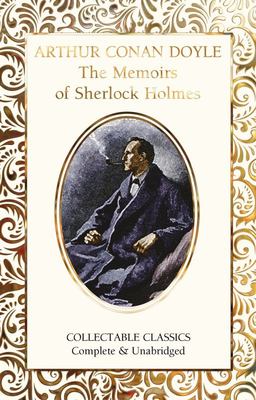 $19.99
NZD
Category: Classic Fiction | Series: Flame Tree Collectable Classics Ser.
The Memoirs of Sherlock Holmes,Sherlock Holmes #5.Arthur Conan Doyle.The Memoirs of Sherlock Holmes is a collection of Sherlock Holmes stories, originally published in 1894, by Arthur Conan Doyle.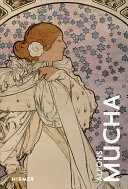 $21.99
NZD
Category: Classic Fiction | Series: Great Masters in Art Ser.
At the beginning of the twentieth century, when poster designer, Art Nouveau book illustrator, designer, photographer, and painter Alfons Mucha traveled to the United States to take up a teaching position, he was greeted with great enthusiasm. One of the most important representatives of Jugendstil, Muc ha attracted a wide audience by moving among genres more skillfully than virtually any other artist of his day. After training as a stage decorator in Vienna, Mucha moved to Paris, where, in the 1890s, he created a stir with his stylistically refined and elegantly executed posters. Mucha's designs represented not merely a personal artistic breakthrough; they also revolutionized the aesthetics of what was still a new medium. In his later works, he developed the inimitable "Mucha style," which celebrated floral elements, lines, and beauty. This book traces the trajectory of Mucha's career, offering brilliant reproductions of his work in various media that showcase his innovative designs. ...Show more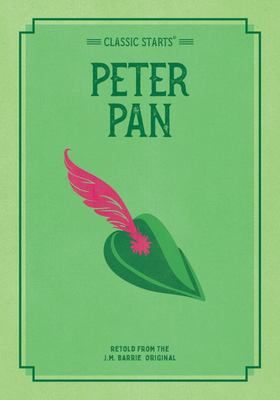 $17.99
NZD
Category: Classic Fiction
Age range 6 to 9 All children grow up. All except one. That special child is Peter Pan, and since making his debut on the stage in 1904, this eternal youth has carried boys and girls off to magical, marvelous Neverland. It's a trip that all kids want to make, and with this easy-to-read version of the classic, everyone can fly second to the right, and straight on till morning with Peter. Along with Wendy, John, and Michael Darling, they'll meet the fairy Tinkerbell, the Lost Boys, and the menacing Captain Hook. Classic Starts is a gorgeously produced, thoughtfully written series of abridged editions of beloved classics. Rewritten to accommodate the reading and interest level of children who are too young to tackle the larger unabridged volumes, this series offers a great way to introduce young readers to favourite tales. ...Show more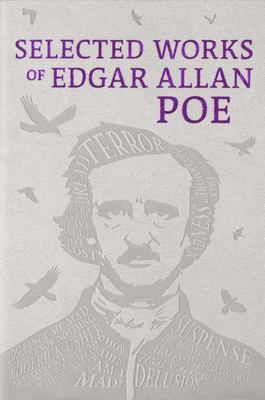 $35.00
NZD
Category: Classic Fiction | Series: Word Cloud Classics Ser.
These stories and poems come from the mind of one of the earliest masters of macabre literature. From the mysterious to the macabre, the works of Edgar Allan Poe have the power to evoke readers' deepest emotions. Poe's stories and poems explore the darker side of life and still offer lessons and insigh t into human behavior today. This Word Cloud edition presents many of Poe's best-known works, including "The Raven," "The Murders in the Rue Morgue," "The Tell-Tale Heart," and "The Fall of the House of Usher," along with dozens of other short stories and poems.  ...Show more
$22.99
NZD
Category: Classic Fiction
McCoy's classic novel is a powerful story of ambition, desperation, and determination in 1930s America.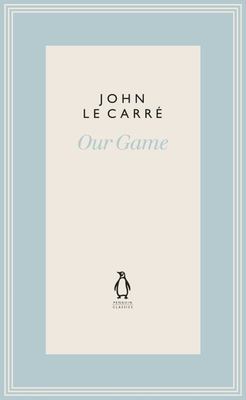 Our Game
by John le Carré
$37.00
NZD
Category: Classic Fiction | Series: The\Penguin John le Carré Hardback Collection
Le Carré's post-Cold War masterpiece, filled with suspense, betrayal, desire and drama The Cold War is over and retired secret servant Tim Cranmer has been put out to pasture, spending his days making wine on his Somerset estate. But then he discovers that his former double agent Larry ­- dreamer, diss olute, philanderer and disloyal friend - has vanished, along with Tim's mistress. As their trail takes him to the lawless wilds of Russia and the North Caucasus, he is forced to question everything he stood for. Set in a fragmented, uncertain post-Soviet world, le Carré's brutal story of falsehoods and betrayal shows men playing dangerous games beyond their control. ...Show more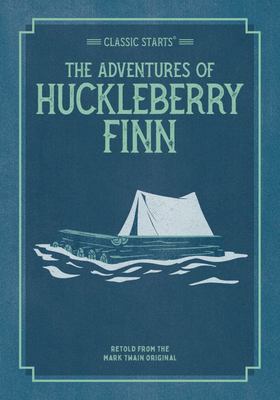 The Adventures of Huckleberry Finn
by Mark Twain; Oliver Ho (Abridged by); Dan Andreasen (Illustrator); Arthur Pober (Afterword by)
$17.99
NZD
Category: Classic Fiction | Series: Classic Starts® Ser.
Huckleberry Finn had a tough life with his drunken father until an adventure with Tom Sawyer changed everything. But when Huck's dad returns and kidnaps him, he must escape down the Mississippi river with runaway slave, Jim.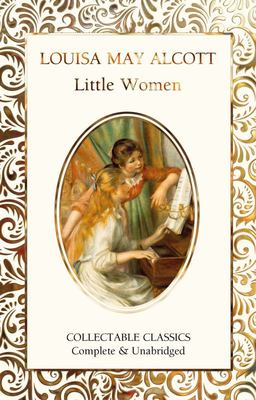 $14.99
NZD
Category: Classic Fiction | Series: 101 Pages Ser.
Jacob's Room, Virginia Woolf's third novel, is short compared with its predecessor Night and Day. She said herself that she learnt what to leave out by putting it all in. Jacob's Room may be read as the simple story of a young man's life from childhood until his death in the First World War, but it is m uch more than that: it subtly indicts a society that instils obedience and celebrates militarism. Consequently, Jacob's death seems random yet inevitable. Extensive explanatory notes clarify the myriad passing allusions, which should lead to a reassessment of Jacob's Room as one of the great modernist masterpieces, taking its place with Ulysses and The Waste Land in the iconic year of 1922. The substantial introduction includes a detailed account of the novel's composition, publication, and early critical reception, together with chronologies of composition and of Woolf's life. ...Show more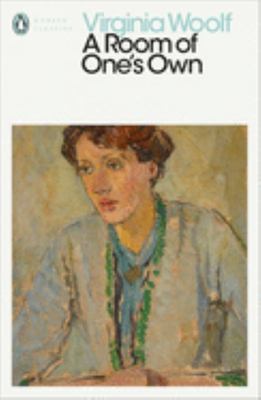 $17.99
NZD
Category: Classic Fiction | Series: Penguin Modern Classics Ser.
"But, you may say, we asked you to speak about women and fiction--what has that got to do with a room of one's own? I will try to explain." So begins what is widely regarded as the foundation text of feminist literary criticism, Virginia Woolf's A Room of One's Own. Probably Woolf's most readable and e ntertaining book, it was based on papers delivered at Newnham and Girton Colleges--the two women's colleges at Cambridge University. Never losing sight of her undergraduate audience, Woolf provides a brief history of women's writing in English, a scathing account of the subtle and not so subtle ways in which women have been discouraged from writing, and a recommendation for how to change matters: "a woman must have money and a room of her own if she is to write fiction." In the process, Woolf takes on women's economic disadvantages, the underfunding of women's education, the discouragement of women from certain kinds of (lucrative) work, the ways in which women are socialized into suspicion of each other, and how women participate in their own systemic oppression. Yet, in spite of these weighty subjects, A Room of One's Ownremains throughout funny, light-hearted, engaging for the novice reader while still offering "nuggets" to the worldy-wise. It is, above and beyond all else, a very model of essay writing. This Broadview edition provides a reliable text at a very reasonable price. It contains textual notes but no appendices or introduction. ...Show more
$24.00
NZD
Category: Classic Fiction
A superb story of power and beauty, critically acclaimed across the world and now available in an accessible format for all readers. Streetwise George and his big, childlike friend Lennie are drifters, searching for work in the fields and valleys of California. They have nothing except the clothes on t heir back, and a hope that one day they'll find a place of their own and live the American dream. But dreams come at a price. Gentle giant Lennie doesn't know his own strength, and when they find work at a ranch he gets into trouble with the boss's daughter-in- law. Trouble so bad that even his protector George may not be able to save him. ...Show more
$14.99
NZD
$18.99
(21% off)
Category: Classic Fiction | Series: The\F. Scott Fitzgerald Collection
Invited to an extravagantly lavish party in a Long Island mansion, Nick Carraway, a young bachelor who has just settled in the neighbouring cottage, is intrigued by the mysterious host, Jay Gatsby, a flamboyant but reserved self-made man with murky business interests and a shadowy past. As the two men s trike up an unlikely friendship, details of Gatsby's impossible love for a married woman emerge, until events spiral into tragedy. ...Show more